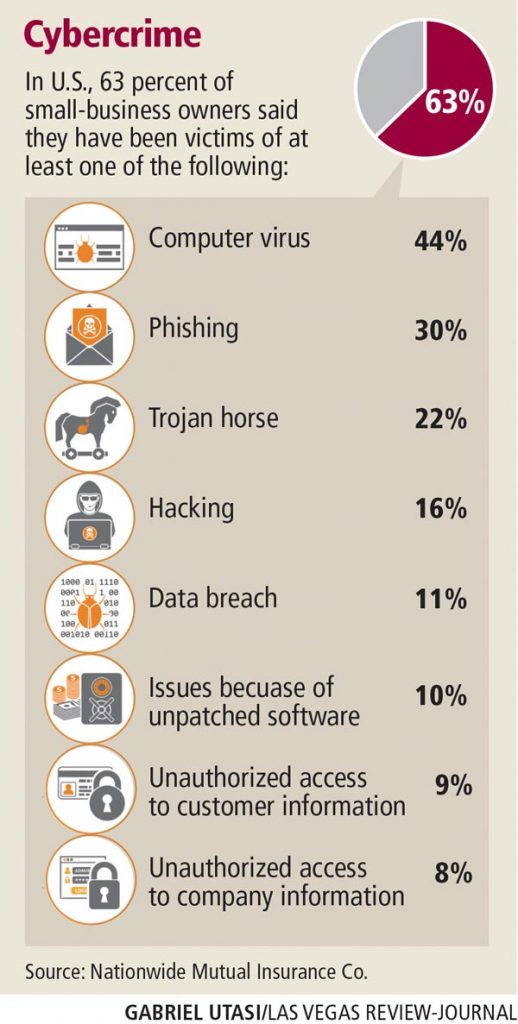 Las Vegas Review-Journal, July 1, 2016
There's a gulf in the levels of cyber-hack preparedness among Southern Nevada businesses.
An iconic city for hospitality and gaming, the industry titans on and near the Strip are investing big dollars in cybersecurity teams.
The Las Vegas Sands Corp., MGM Resorts International and Caesars Entertainment "have tremendously great cybersecurity teams because they know the threat is real," said Troy Wilkinson, founder and CEO of Las Vegas-based Axiom Cyber Solutions.
The Iranian government was behind a Las Vegas Sands hack in February 2014, which compromised customer and employee data — including credit card information, driver's license numbers and Social Security numbers — according to James Clapper, the director of national intelligence, who outed Iran to the Senate Armed Services Committee in February.
The Trump Hotel Collection, including Trump International in Las Vegas, as recently as this past April was the victim of its second cyberattack in six months, according to CNN. Affinity Gaming was also a cyberattack victim in 2014, the Review-Journal reported.
But what many smaller Southern Nevada businesses fail to realize is that they're just as much at risk — putting local customer data at risk as well, Wilkinson said.