Building Success: NetEffect's Unmatched Managed IT Services for Las Vegas Construction Companies
In the fast-paced world of Las Vegas construction, having a reliable and qualified IT services provider is crucial for businesses to stay competitive. NetEffect, a privately-owned and locally staffed Managed IT Services company, has been the trusted partner for numerous construction firms for over 22 years. In this comprehensive article, we delve deeper into what makes NetEffect stand out as the go-to IT solution for construction companies in the Las Vegas area.
Born and Raised in Las Vegas
David Rounds, the owner of NetEffect, is a true local, having been born and raised in Las Vegas. This gives him a unique perspective on the local business landscape and an in-depth understanding of the specific challenges and opportunities that businesses in the area face. His deep-rooted connection to the community reflects in the personalized approach NetEffect takes to cater to the needs of its clients, providing them with tailor-made IT solutions that align with the Las Vegas business environment. With a hometown advantage and a commitment to excellence, David and his team at NetEffect are dedicated to supporting and empowering construction businesses throughout the Las Vegas community.
Expertise and Tailored Solutions
NetEffect's wealth of experience and expertise in IT strategy and design uniquely positions us as the ideal technology partner for construction businesses. With a keen understanding of the unique challenges faced by the construction industry, NetEffect meticulously crafts cloud services and original network designs, ensuring seamless integration with specific construction needs. Whether it's consultancy or comprehensive implementation, NetEffect empowers construction firms with robust and future-proof IT infrastructure that enables them to thrive in the digital age
Impressive Client Portfolio
NetEffect's impressive client portfolio includes prominent names like Thomas & Mack and Burke Construction Group, renowned for their presence in the Las Vegas community. These satisfied clients serve as a testament to NetEffect's exceptional IT support and seamless services, empowering construction businesses to focus on their core operations without technical hindrances. NetEffect's commitment to building long-term partnerships with its clients has earned us a reputation as a reliable and trusted IT service provider.
Addressing Industry-Specific Challenges
Construction companies often face unique challenges in their IT infrastructure due to the nature of their work. NetEffect recognizes these pain points, such as remote connectivity for construction sites and the need for efficient collaboration between field and office staff. Our expert solutions cater to large file management, data security, and real-time communication between remote teams and headquarters, ensuring that construction projects proceed smoothly and efficiently.
Vendor and Licensing Management
NetEffect goes above and beyond by providing comprehensive vendor and licensing management for our construction clients. Large construction firms often deal with numerous vendors and licensing requirements. NetEffect takes on the responsibility of tracking and maintaining all licenses, managing vendors, and ensuring seamless access to crucial tools and services. This proactive approach allows construction companies to focus on their core operations without the hassle of dealing with complex vendor management.
Our extensive experience in dealing with various construction-related software and vendors, including Timberline, Sage, QuickBooks, Bluebeam, AutoCad, and connectivity providers and more, positions us as the go-to IT service provider for construction companies. Our deep understanding of the intricacies of these industry-specific tools and vendors allows us to configure, set up, and maintain these applications effectively, optimizing workflow efficiency for construction businesses.
Personalized Support and 6-Minute Response Time Guarantee
NetEffect's commitment to providing customer service excellence sets us apart from other IT service providers. With locally staffed professionals, we guarantee 24/7/365 live support, achieving an impressive six-minute response time for urgent technical issues. This personalized support ensures that construction companies receive immediate assistance whenever they encounter IT challenges, reducing downtime and maximizing productivity.
IT Project Management For Construction Industry Partners
NetEffect's value extends beyond traditional IT support. We excel in IT project management, assisting clients with office relocations and technical infrastructure setup. From coordinating internet access at construction sites to managing vendor relationships, NetEffect's meticulous approach ensures seamless project execution for our clients. Our extensive project management expertise allows construction businesses to carry out complex projects with confidence, knowing that their IT infrastructure is in capable hands.
Empowering Decision-Making through Advisement
NetEffect's unique approach to advisement plays a pivotal role in our client relationships. We believe in empowering our clients with information to make informed decisions. Whether it's suggesting alternative solutions for technical issues or presenting comprehensive budget and risk analyses, NetEffect educates our clients every step of the way. This transparency and collaboration foster trust and confidence, enabling construction companies to make strategic IT decisions that align with their business goals.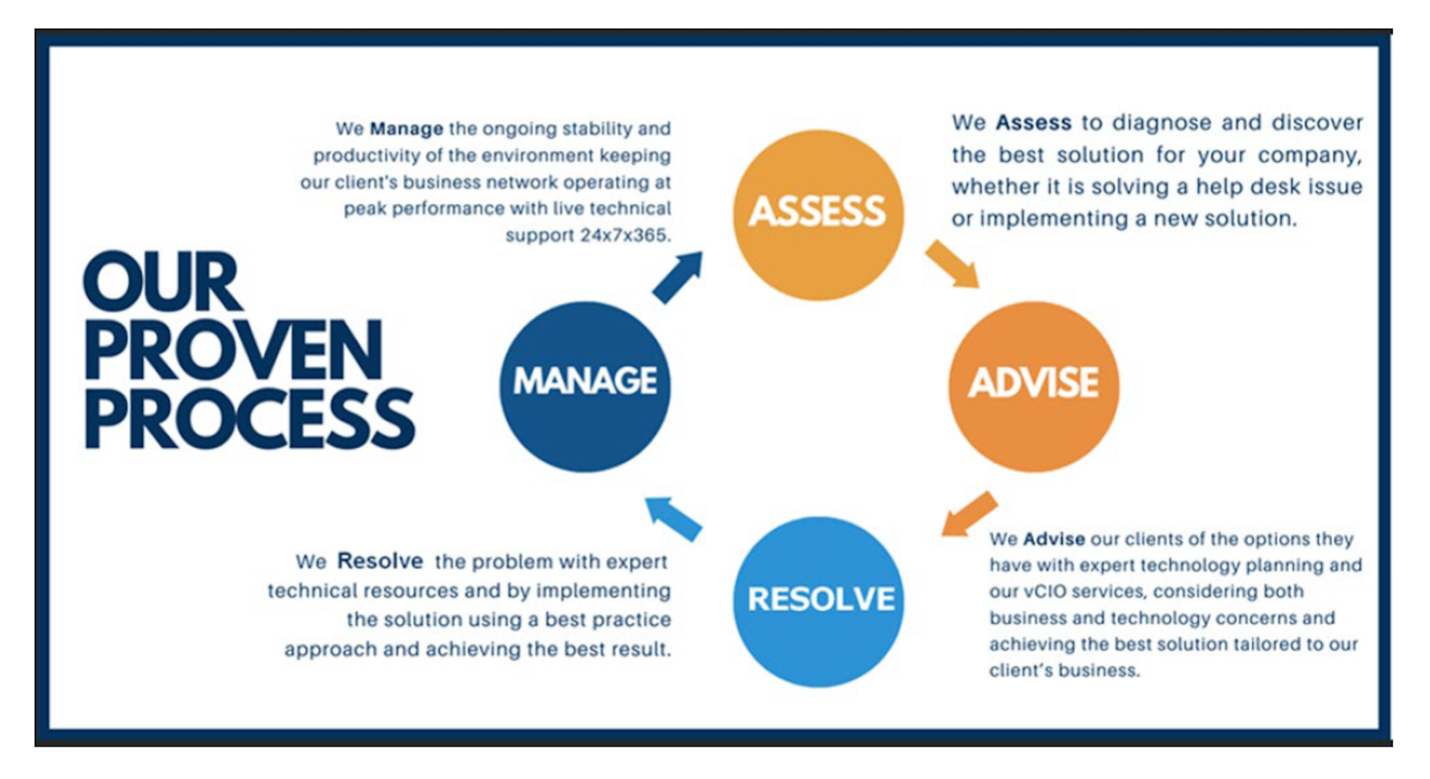 Advanced Email Security
NetEffect takes email security to the next level by implementing multiple layers of protection. With the use of advanced threat protection and artificial intelligence, we safeguard construction companies from spear-phishing attacks, impersonation threats, and other potential security breaches. Our proactive approach ensures the safety of sensitive data and vital communications, preserving the integrity of construction projects and confidential information.
FAQs (Frequently Asked Questions)
Q: How does NetEffect ensure a seamless transition during office or site relocations?
A: NetEffect's experienced IT project management team works closely with construction companies to plan and execute smooth office relocations. We coordinate internet access, manage vendor relationships, and ensure that all IT systems are up and running in the new location, minimizing downtime and disruptions.
Q: Does NetEffect provide support for construction-specific software?
A: Yes, NetEffect has extensive experience in working with construction-related software, including Timberline, Sage, QuickBooks, Bluebeam, AutoCad and more. We can configure, set up, and maintain these software solutions, ensuring that construction companies can efficiently manage their operations.
Q: How does NetEffect handle large files and data storage for construction projects?
A: NetEffect employs cloud-based file storage solutions like SharePoint and vendor-hosted solutions, enabling efficient collaboration and seamless access to large files across construction teams, both in the field and at the office. This ensures that construction projects can progress without delays caused by file management challenges.
Q: What sets NetEffect apart from other IT service providers?
A: NetEffect's personalized support, 24/7 availability, GUARANTEED 6-Minute response time for urgent technical issues, and dedication to customer service excellence make us stand out in the IT services industry. Our in-depth understanding of the construction industry's unique needs allows us to tailor solutions that optimize IT infrastructure for construction businesses' success.
Q: How does NetEffect ensure data security for construction companies?
A: NetEffect employs multiple layers of email security, and network security, with advanced threat protection, and artificial intelligence, 24x7x365 Threat Operations Center, and Incident Response to safeguard construction companies from potential security breaches, phishing attacks, and other cyber threats. Our comprehensive approach to data security ensures that sensitive information remains protected at all times.
Hear From Some Of Our Construction Clients