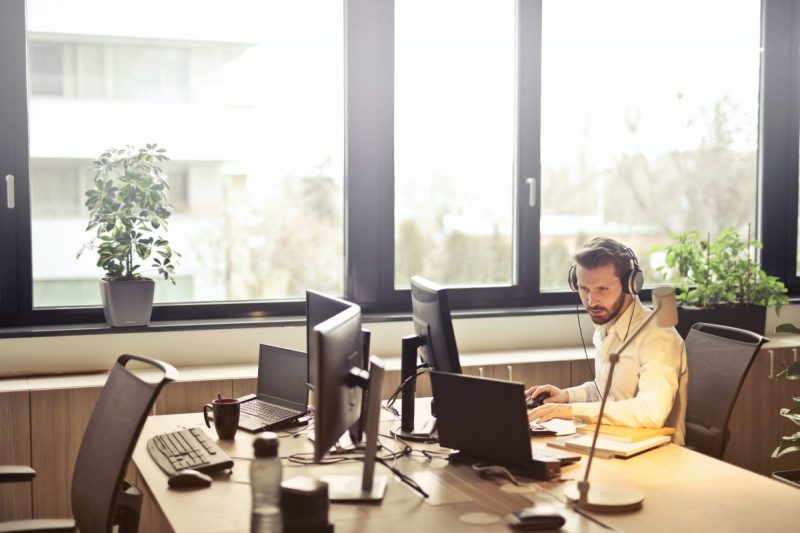 Businesses undertake several measures to push products forward, including providing an exquisite customer experience. Part of providing a great customer experience is investing in technical support - this is a part of customer service that focuses on solving consumer tech problems.
Breaking this customer service into three tiers allows us to apply the best member of the support team. Level 1 involves simple customer requests that require limited IT support, Level 2 escalates into more in-depth problems, and Level 3 utilizes subject matter experts that can figure out the toughest customer needs.
WHAT IS TECHNICAL SUPPORT? 
Technical support, also known as IT support, help desk or service desk, is a service businesses provide for IT product consumers. The support varies in terms of complexity, hence the division into different service levels or tiers. Companies provide technical support for a broad range of devices and software, including televisions, phones, and motorized products.
Your technical support team can be limited to a few employees or an entire department, depending on how large your business is. The technical support team assists through chats, text messages, email, video, online tutorials, how-to blogs, message boards, chatbots, and other software. You can also choose to hire an in-house team or outsource your technical support, depending on your needs and resources.
WHAT IS LEVEL 1 SUPPORT?
Level 1 support is the first tier of support, usually provided by IT support personnel with the least experience, lower understanding of technical issues, and limited access to company information. The technicians in Level 1:
Collect customer requests and data
Attend to customer phone calls
Respond to user emails and social media messages
Conduct basic troubleshooting using questionnaires to find out the level of support needed
Create tickets for Level 2 support
Provide product information
Solve common problems such as username and passwords issues, menu navigation, verification of hardware and software, installation issues, and setup.
When creating a Level 1 support team, pick junior level technical support personnel.  Usually, Level 1 support teams solve user problems by following standard operating procedures (SOP). If no solutions are available as per the training and instructions, Level 1 personnel forward the queries to Level 2 support.
WHAT IS LEVEL 2 SUPPORT?

Level 2 personnel take queries from Level 1. This level of help mostly deals with in-depth troubleshooting and backend analysis. First, a Level 2 technician reviews the work order from a Level 1 specialist to determine how much support was provided, what the client issue is, and how long the client has worked with the Level 1 agent.
The Level 2 technician then communicates with the user for an in-depth analysis of the problem before providing a solution. If a solution is not available, the query moves up to Level 3 support. Usually, Level 2 support personnel have a deep understanding of the company products and extensive experience in troubleshooting. Level 2 support technicians also have more experience working for the company, in-depth training, and access to all company information.
Tier 2 technicians are not necessarily architects or engineers directly involved in creating the hardware or software in question, but may have experience with programming or using the products. When staffing Level 2 support, look for support technicians.
WHAT IS LEVEL 3 SUPPORT?

This level of support requires SMEs (Subject Matter Experts). Level 3 support consists of experts, who may include specialists such as architects, engineers, and creators. These support experts have access to the highest level of company and product information. They can provide solutions for a wide variety of technical problems.
When a user query goes up to Level 3 support, the technicians attempt to define the root cause of the problem by looking into code and designs in a lab setting. The technicians may raise the issue with the company to make changes to a product and pass down the solutions to Tier 1 and 2 support.
When creating Level 3 support for your business, look for specialists engaged in creating a product, or people with IT expertise in the creation of a similar product.
IS THERE A LEVEL 0?
Level 1 to Level 3 of support includes human intervention. Before human intervention, the level of support is called 0. In this tier, users retrieve information from web sources and in-built application help spaces such as manuals, FAQs, and search functions.
The functionality of Tier 0 rests in the hands of developers that create applications and company websites. This level also requires moderators who continually check customer forums for comments. It's also crucial to involve technical marketing in Level 0 to create and update information for users. Without clear instructions and product information, users turn to Tier 1 support.
IS THERE A LEVEL 4? 
There is Tier 4 support, though it exists outside the organization. It includes contracted support for products sourced from other manufacturers. This may consist of support for printers, computers, software, machine maintenance, and other outsourced hardware and software.
Level 3 or Level 2 support may forward some queries for review by Level 4 support. If you source products from vendors and business partners, it's crucial to have direct access to their support teams.
WHY SHOULD YOU HAVE DIFFERENT SUPPORT TIERS? 
Separating your technical support into various levels has the following advantages:
Improving customer experience by providing fast and reliable customer support.
Separating roles and responsibilities for strategic management and efficient services.
Quick resolution for small tasks.
Improving employee satisfaction by moving technicians through different support roles.
Improving feedback mechanisms by responding to user queries.
ORGANIZING TECHNICAL SUPPORT FOR YOUR BUSINESS 
While these are the recognized levels of support, you're not tied to establishing each level. Your needs may vary depending on the product and service you provide, the size of your business, and the number of clients.
It's possible to combine Level 1 and Level 2 technicians to solve problems before upgrading them to Level 3. Also, shifting employees between Tier 1 and 2 roles helps with training and experiences and increases employee satisfaction and retention.
HOW CAN WE HELP? 
We provide unlimited help desk solutions for IT companies. With us, you can focus on developing and improving your products while we handle all technical support queries. Thanks to our automation tools and security features, you need not worry about efficiency and data storage. Reach out to NetEffect today for more information about our IT managed services.