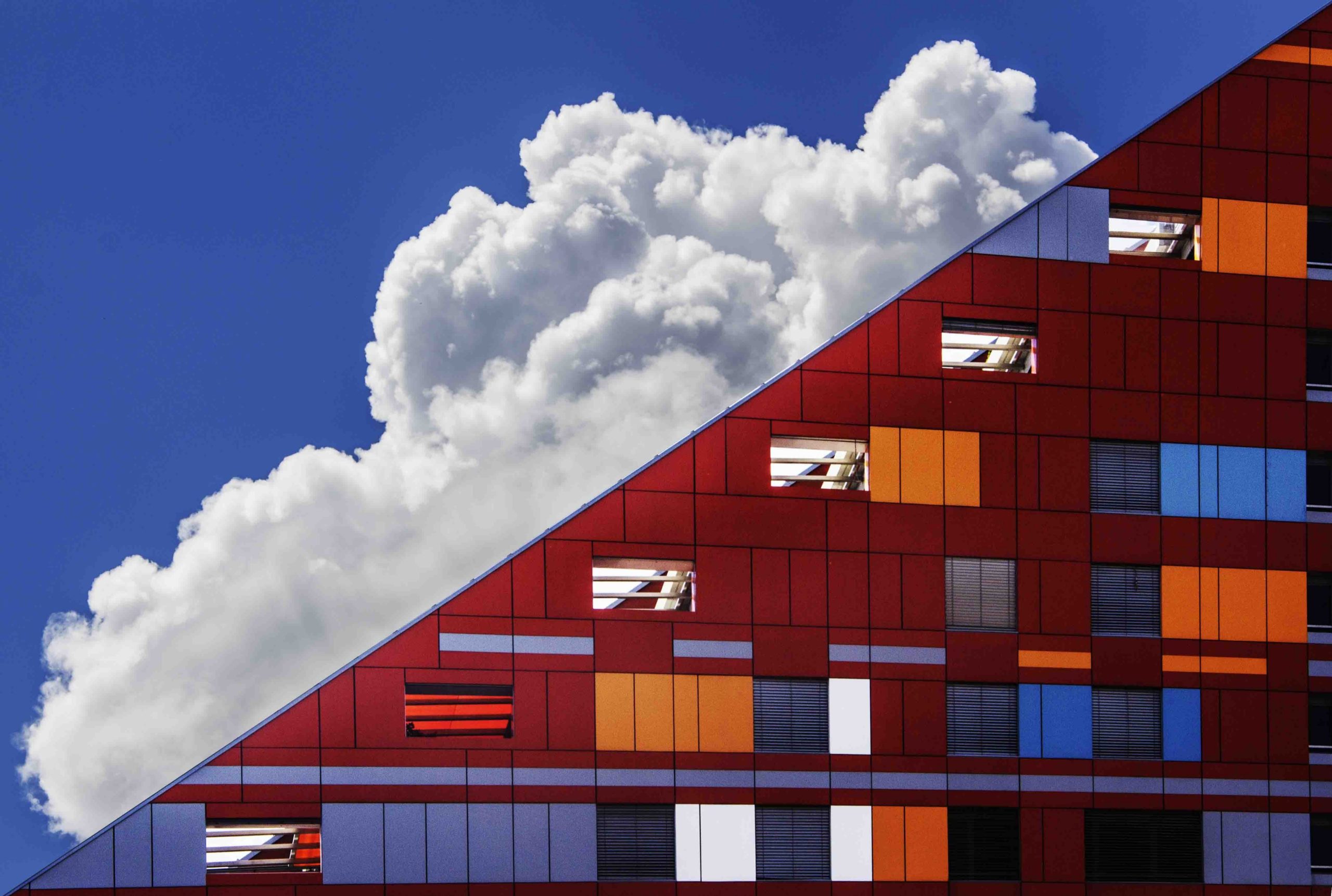 What Is Cloud Computing In Simple Terms?
Cloud computing is delivering IT services over the internet instead of a local computer hard drive or server. You can access remote servers, software, storage, analytics, and databases on the internet, on an on-demand basis, usually on a pay-as-you-go pricing model.
Instead of owning private data centers and buying hardware and software for your business, you can rely on cloud computing to access services remotely. As long as the devices you use to have access to the internet, you can access your services from different geographical locations. These aspects are especially beneficial for businesses because they lower the upfront costs of owning, running, and maintaining IT infrastructure.
Cloud computing now covers a wide range of services that you may interact with daily. For example, common email services such as Gmail and Outlook are hosted over the cloud to help you send, receive, and store emails. Netflix also relies on cloud computing to track users and preferences, store information, and provide streaming services.
Businesses can interact with cloud computing in various forms. Software-as-a-service (SaaS) refers to subscribing and accessing software for office administration, HR, accounting, payroll, customer relationship management, among others, over the internet. Platform-as-a-service (PaaS) refers to platforms that support software creation over the internet, while Infrastructure-as-a-service (IaaS) supports the provision of computing resources such as servers, operating systems, and storage.
What Are The Three Types Of Cloud Services?
Private cloud refers to IT services provided over a dedicated private network. A private cloud is also called a corporate cloud, internal cloud, or enterprise cloud. The hardware and software used to deploy services are only available to a single business. Usually, the IT department within the company manages the on-site infrastructure. However, businesses can also pay third-party providers to host their private cloud. Companies can use a private cloud to customize IT resources while enjoying scalability, flexibility, and security.
Public cloud refers to computing services provided over the internet by a third party vendor. The resources are owned and operated by a cloud service provider who avails their services for public use. All users share resources such as servers, databases, software, and hardware, all accessible over the web. Usually, the third-party provider manages and maintains their public cloud infrastructure, and users need only pay a low fee to access resources.
Hybrid cloud is a computing model that combines private and public cloud. Businesses can use a hybrid cloud to support some public cloud services while running others on the on-premise private cloud. Some companies also use the hybrid model to handle moments of high traffic without overloading their private cloud. The private and public cloud are then connected through Application Programming Interfaces (APIs), Wide Area Networks (WANs), or Virtual Private Networks (VPNs).
Which Type Of Cloud Service Is Office 365?
Microsoft Office 365 is a SaaS that provides access to services and applications over the cloud. Users have access to apps such as Word, Excel, PowerPoint, and OneNote over the internet. You can also access Outlook emails, calendars, storage, and file management over the web.
The services are available for businesses and enterprises, with various pricing plans. Since everything is available online, you can easily store data, collaborate with teams and families, and enjoy Microsoft's cybersecurity. With Microsoft Teams, businesses can chat, call, meet on video conferences, and collaborate on Office apps.
What's more, you get to enjoy the latest features and updates without downloading software. You don't have to pay a one-time fee to access software or wait for the next release to enjoy new updates. With Microsoft 365, you choose a subscription model that suits your needs and pay a monthly or annual subscription.
Why Is Cloud Disaster Recovery Services Important?
Protecting your business from disasters ensures that you protect your data, property, and clients. Disasters such as fire, floods, and breaches can slow down business or make it fail. Without a recovery plan to keep the company afloat, you may lose business projects, clients, critical information, and skilled employees.
While you may have a data backup option on or off your premises, you also need a continuity plan during emergencies. A backup may also fail if it's on affected hardware and software.
Cloud disaster recovery services help you plan for disasters before they happen to ensure that you manage the impact while continuing with business operations. You can replicate your data and systems to a different server to ensure that your services are back online as quickly as possible. The replication helps you reduce downtime and enjoy efficient recovery.
Disaster recovery services perform frequent scans on your business and equipment and continually backup your data to ensure that you're prepared for a disaster of any magnitude and that your recovery plan is customized for your business.
A cloud-based disaster recovery service is cost-effective because you can use a pay-as-you-go pricing model. The costs are aligned to your scale and complexity to ensure that you enjoy value for your money. You can also access your systems from different locations.
Hiring a third-party service provider such as NetEffect helps you focus on business while the experts handle the technical aspects of cloud recovery.
What Are The Benefits Of Cloud Solutions To A Business?
Scalability
Cloud computing helps you increase and decrease your IT resources based on your business's size and consumption, with minimal maintenance and operational issues.
Flexibility
You and your staff can access services, information, and systems from different locations and various devices.
Cost-Effectiveness
Cloud computing cuts the cost of purchasing and maintaining equipment. You can enjoy IT services through a third-party's equipment and security. You also utilize the pay-as-you-go pricing model, which helps you pay only for what you need, when you need it.
Security
Your security concerns are transferred to a third party who has enough tools and resources to provide adequate cybersecurity. Depending on which type of cloud service you are using; SaaS, PaaS, or IaaS, your security concerns may be transferred to NetEffect.
Collaboration
Team members can access, share, and view information and call, chat, and organize meetings online.
Disaster recovery
Storing your data on the cloud ensures its availability when your local storage or devices fail.
Interested in Utilizing Cloud Services for Your Business?
NetEffect can help you create and implement a comprehensive Cloud Computing strategy for you business. Give us a call or fill out this form to request a free 1-hour consultation. We can put together a plan specific to your business's needs.