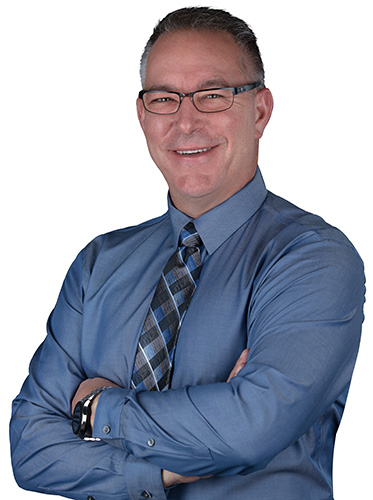 David Rounds is the CEO of NetEffect and leads the industry in managed IT services providers in Las Vegas. Under David's leadership, NetEffect has earned more than 135 five-star Google reviews, has been named Microsoft's regional Influencer Partner of the Year and the Vegas Chamber's Entrepreneur of the Year, and is ranked as a leading managed services provider by the Channel Company's CRN Magazine, one of North America's most considerable resources for IT news, trends, analysis, and insight. With a unique, forward-thinking approach, David and NetEffect have earned the Award Channel Futures MSP 501 three years running and CRN's MSP 500: Pioneer 250 in 2020. Featured in multiple media outlets, including the featured cover story of "MSP Success Magazine" and the author of "Breathe Easy, How Just One Cyber Attack Can Damage Your Business Beyond Repair…And What You Can Do Now To Stop It." He has been an integral player and expert in the evolution of business technology and cyber security preparedness for small and midsize Las Vegas businesses.
David brings a notable perspective to the IT industry, having built and grown his company during some of America's most difficult times, including the aftermath of 9/11, the Great Recession and the Covid-19 pandemic. When the times got tough, he doubled down and partnered with leaders like Microsoft to bring customers the latest industry-changing technology and strategy. Since 2001, David has continued to lead NetEffect to thrive on the other side of challenging circumstances, guided by his commitment to personal integrity, attention to industry trends and fantastic customer service.
For over two decades, David has set the standard for progressive IT firms that support Las Vegas businesses. He knows how technology fits into and improves business strategy and operations. He believes there's no singular way to help businesses effectively leverage IT solutions to solve problems and experience growth. David is passionate about meeting clients exactly where they are and finding the best solution according to their business requirements. Considered an expert in business technology, he has consulted on hiring CIOs, offered top-level executive insight and created business strategies around IT. Clients don't think of him as the CEO of NetEffect; they consider him their trusted IT partner.
At the core of David's world are his family and his community. He grew up in Las Vegas and is an avid member of the Gentleman's League, a thriving nonprofit assisting Las Vegas-based charities. He has been married for over 27 years and has three wonderful grown children. David enjoys time outdoors in nature and camping, or more adventurous scuba diving and traveling to new places.